You Don't Have to Suffer Endlessly From Arthritis, Get Help Today
Arthritis is the kind of condition that when left unmanaged, makes a major impact on your life and activity levels. Unfortunately, this reduction or avoidance of physical activity reduces a patient's overall quality of life. The consequences of arthritis can start to multiply as a person can makes changes to their lifestyle to cope with the pain.
However, there are natural, minimally-invasive treatment options available to our patients. We deploy natural treatment protocols that eliminate the need for chronic pain medications or invasive surgery.
Stem Cell Therapy for Arthritis
One of the most impressive aspects of this treatment is that it has the potential to target and reduce inflammation at the source. Stem cells are unique cells that have the ability to differentiate into various types of cells in the body, including those that make up joint tissue. By introducing these stem cells into the affected joint, they can help to regenerate damaged tissue and reduce inflammation, leading to improved joint function and reduced pain.
At Renovo Health and Beauty, patients can receive stem cell therapy for arthritis pain in a safe, controlled environment. The clinic uses state-of-the-art technology and the latest research to ensure that patients receive the highest quality care possible. Renovo Health and Beauty's team of experienced physicians and researchers work together to develop personalized treatment plans for each patient, ensuring that they receive the best possible outcomes.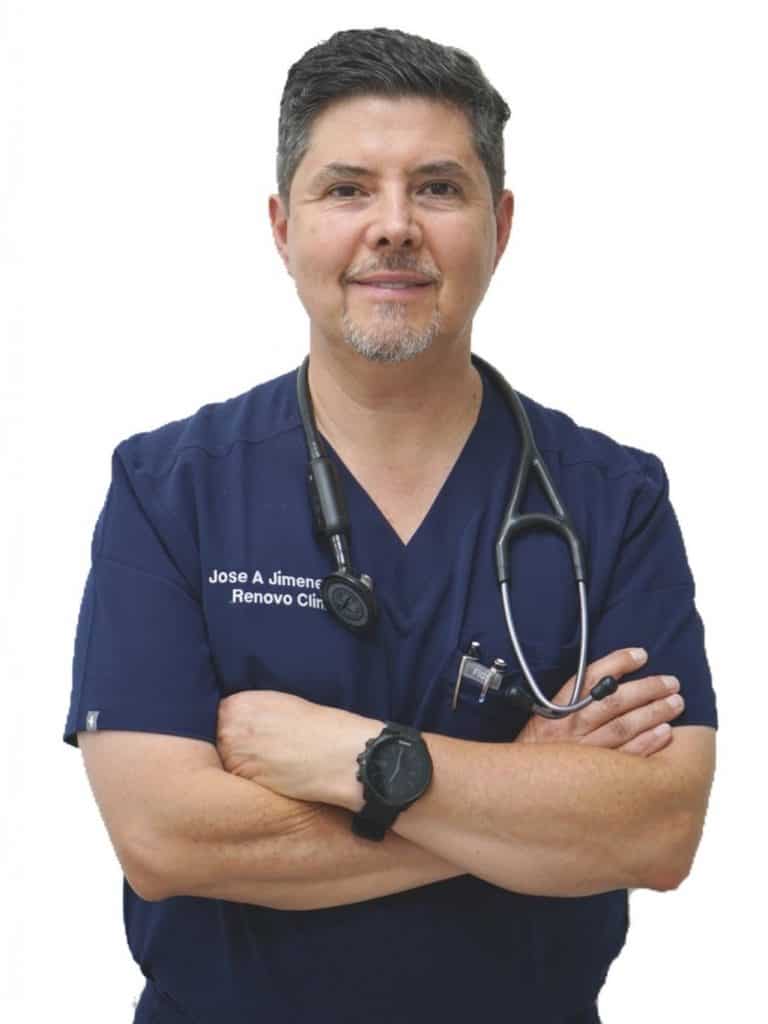 Visit Our Stem Cell Therapy Clinic for Revolutionary Regenerative Treatments
The Minimally Invasive, Drug-Free Approach to Healing
If you've tried surgery and prescription drugs to manage your chronic pain or disease symptoms without any luck, you don't have to give up hope. Renovo Health and Beauty provides alternative therapeutic treatments to our patients that may help with chronic conditions that were not previously able to be treated. Our application of stem cell therapy is a regenerative approach that may help relieve your suffering by using and strengthening your body's own healing mechanisms.
Why Choose Stem Cell Therapy?
Stem cell treatment is a minimally invasive therapy that uses the power of your own body to help you heal from chronic inflammation and other illnesses. Our stem cell therapy clinic at Renovo Health and Beauty's medical professionals will first do a thorough medical examination so they can have a greater knowledge of your current health status.

Once we gain a better understanding of your current condition and we can confirm that you'd be a good candidate for stem cell therapy – our physicians will prescribe a treatment protocol that best suits your needs for your current state. Each patient is treated as an individual – and no two protocols are the same. Additionally, our stem cell therapy doctors undergo frequent training and stay up-to-date with best practices in order to provide effective treatments.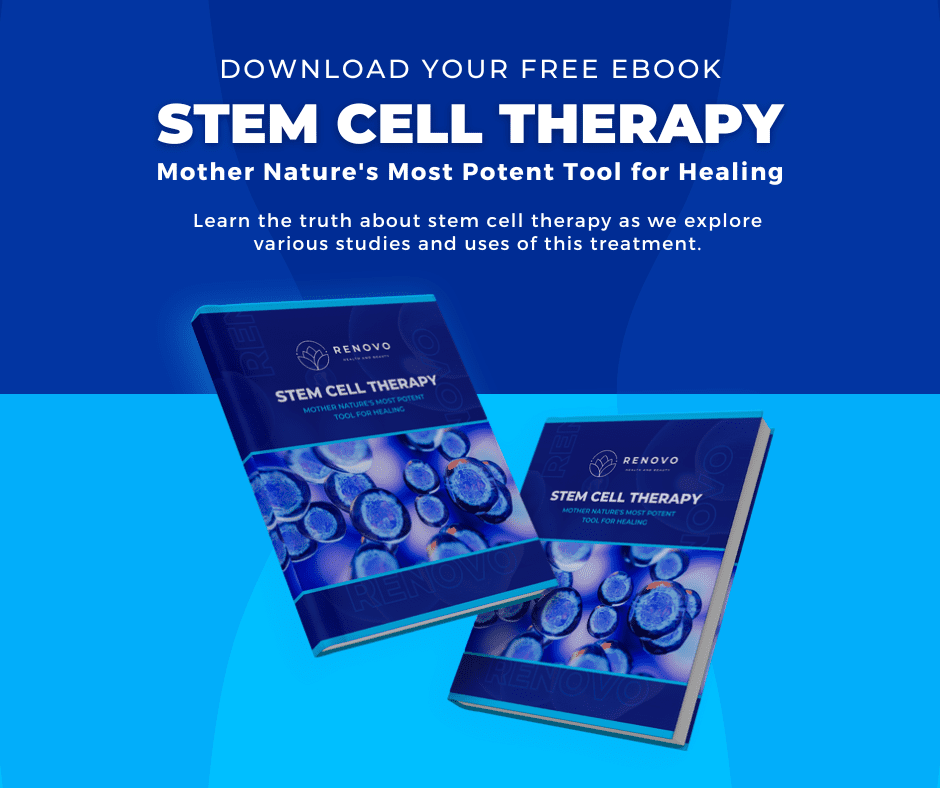 Sign Up for Our Free Ebook Discussing Stem Cell Therapy
Hear and see our patients' experiences with our stem cell therapy treatments.
Choose Renovo Health and Beauty Today to Commence on Your Path to Healing
If you are ready to start your journey towards recovery, our stem cell therapy clinic would be happy to discuss treatment options with you. To learn more about stem cell therapy and how it might be able to help you, please call us today or schedule an appointment online. We look forward to helping you achieve optimum health and wellness!