Restore Sexual Health Today
Are you looking for erectile dysfunction treatment in Tijuana, MX? You're not alone! According to a medical review by BJU International, over 150 million men worldwide suffer from erectile dysfunction each year. This issue can affect a man's confidence, relationships, and overall quality of life.
Renovo Health and Beauty understands the importance of supporting health and sexual wellness. That's why we offer erectile dysfunction treatment in Tijuana, MX, using cutting-edge, holistic therapies. We tackle this condition from multiple angles. During your initial visit at our ED treatment center in Tijuana, we will assess your overall health, and look to rule out conditions and lifestyle factors that might be affecting your sexual performance.
Some of the Factors Affecting Sexual Performance
During our initial assessment, we might prescribe lab work that allows us to gain greater insights on your overall health markers. These results, in addition to a physical examination and review of your medical history, give us the information we need to develop an erectile dysfunction treatment plan that is tailored just for you.
Erectile Dysfunction Treatment in Tijuana: Shockwave Therapy
Luckily, there are a number of erectile dysfunction treatments available today. One such treatment is shockwave therapy. Shockwave therapy for erectile dysfunction uses sound waves to improve blood flow to the penis and break down plaque deposits that can cause erectile dysfunction. This non-invasive treatment is FDA approved and has been shown to be safe and effective for individuals dealing with erectile dysfunction.

Shockwave therapy is especially useful for individuals dealing with poor endothelial health. These patients will enjoy greater blood flow after shockwave therapy treatments, which enhances the quality, size, and duration of an erection.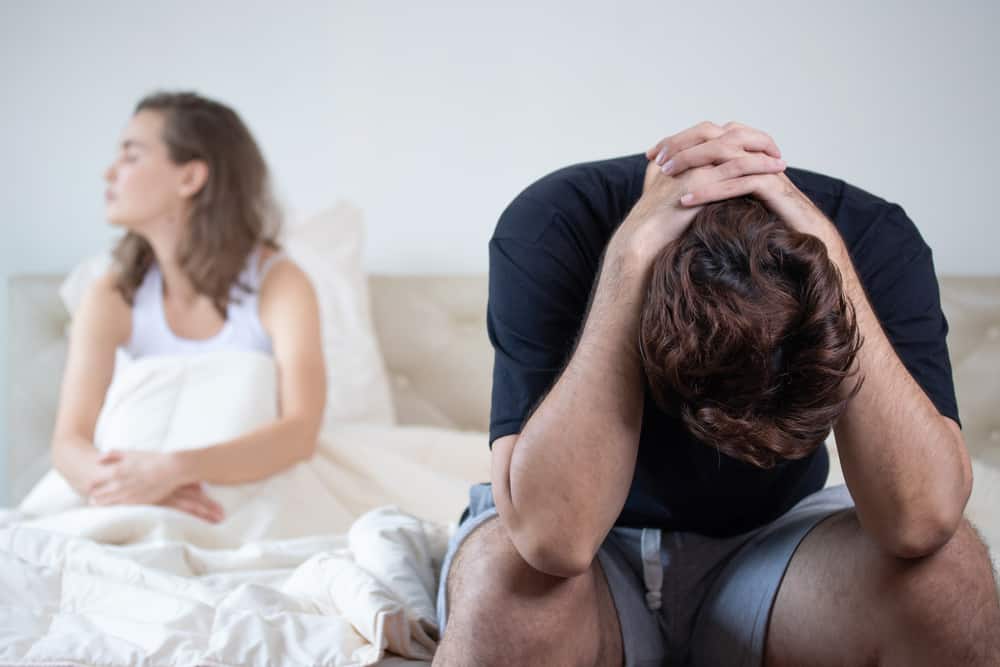 Testosterone Replacement Therapy
As we age, our bodies testosterone production declines. With levels peaking between 18 to 25, and slowly declining after that. Testosterone affects energy levels, mood, sexual desires, and more. That's why our erectile dysfunction treatment in Tijuana might also include testosterone replacement therapy (TRT). If your erectile dysfunction is the result of low testosterone levels, TRT can help to improve sexual function.
In addition to enhancing sexual performance and desire, our patients receiving testosterone replacement therapy will enjoy greater muscle mass, lower body fat, greater energy levels, and drive to succeed. If you're lacking in sexual performance and generally feeling 'under the weather', you need to get your testosterone levels checked at Renovo Health and Beauty right away. For more information on testosterone replacement therapy, visit our dedicated page here.
The P-shot, also known as the Priapus shot, is a non-surgical medical treatment for men that involves injecting a patient's own platelet-rich plasma (PRP) into the penis. PRP is derived from a patient's own blood and is believed to promote tissue healing and regeneration. The P-shot is intended to improve sexual function by increasing blood flow and stimulating the growth of new blood vessels in the penis. Learn more about the procedure by clicking here.
Diet and lifestyle play a major role in a man's ability to gain an erection, and display their sexual prowess. As a result, poor nutrition and obesity are one of the major contributors to erectile dysfunction. This is often the case in overweight, diabetic patients. Diabetes patients have very poor blood sugar regulation, which often results in high blood sugar levels.

High blood sugar affects the vascular tissues, which in turn reduces blood flow. This poor circulation affects the person's ability to gain a strong erection. Renovo Health and Beauty assesses the patient's nutritional status, and can make suggestions on how to improve their diet and lifestyle.

Another nutritional service we provide to ED patients is IV therapy. IV therapy works to correct critical nutrient deficiencies which aid in metabolism and blood sugar regulation. Remedying these issues helps ED treatments by facilitating weight loss and improved control over a patient's blood sugars. Ultimately, the person's overall health improves – and their sexual health improves by default.
Start Your Erectile Dysfunction Treatments in Tijuana, MX Today!
At Renovo Health and Beauty, we offer erectile dysfunction treatments that are minimally invasive, painless, and effective. Our holistic approach is designed to tackle your condition and improve multiple aspects of your health and quality of life simultaneously. Our sexual health is a marker for our overall health. Hence, our approach provides for the improvement in our patient's condition overall.

If you're ready to improve your quality of life and performance in the bedroom, contact us today. Our director, Dr. Jose A. Jimenez, boasts over 25 years of clinical experience. He has the unique ability to approach erectile dysfunction and many other ailments from a holistic perspective. Our patients achieve greater results by virtue of us resolving the root of the issue – not just putting a band aid on the symptoms. Contact Renovo Health and Beauty today to make a positive impact on your health and intimate life.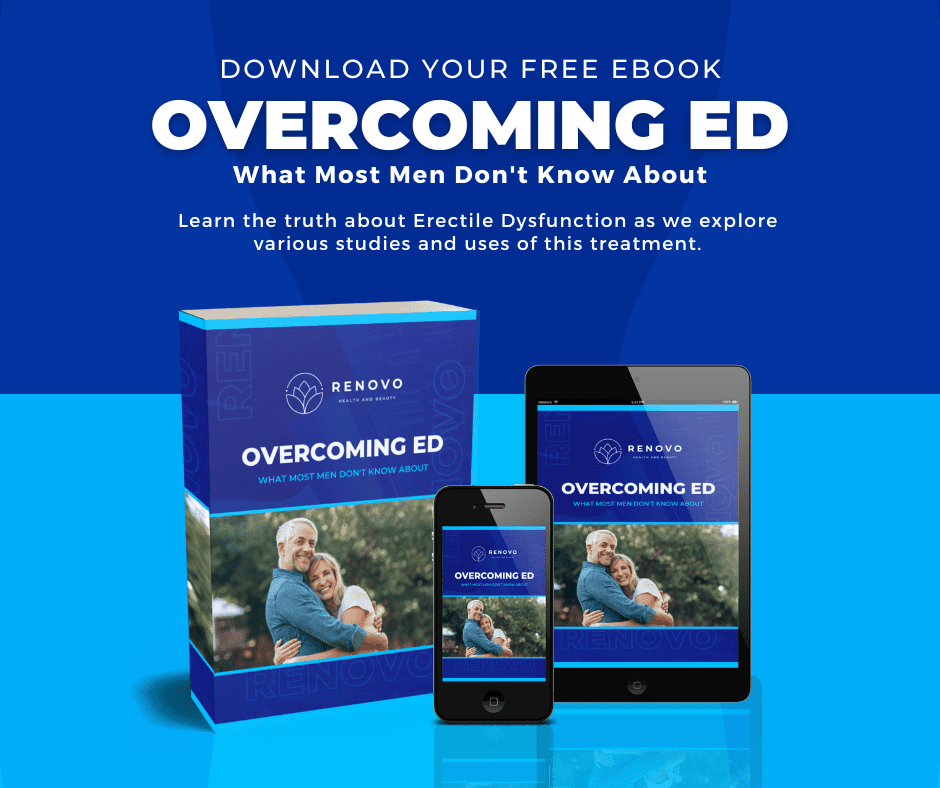 Sign Up for Our Free Ebook Discussing Erectile Dysfunction