Full, Younger Skin in Days
Welcome to Renovo Health and Beauty, a full-scale aesthetics clinic that offers a range of services to help you look and feel your best. One of our most popular services is Botox in Tijuana, which can help you achieve a more youthful, vibrant appearance. In this article, we will explore how Botox works, its safety, and how Renovo Health and Beauty can help you achieve your aesthetic goals.
As we age, our skin loses its elasticity and fullness, resulting in fine lines and wrinkles. Botox is a neurotoxin that's injected into the muscles underlying the skin, causing them to relax. By relaxing the muscles, Botox smooths out the wrinkles, giving the illusion of younger, fuller skin. Botox is most commonly used to reduce the appearance of wrinkles on the forehead, between the eyebrows, and around the eyes.
Why So Many Are Turning to Botox in Tijuana For Amazing Results, and Savings
Botox is a safe and effective treatment when administered by a licensed and experienced practitioner. At Renovo Health and Beauty, we have a team of skilled and qualified professionals who are committed to providing our patients with the highest level of care. During a Botox procedure, we use a very fine needle to inject the solution into the targeted muscles. The procedure takes only a few minutes and is virtually painless.
Many Americans choose to come to Tijuana for Botox treatment because our costs are lower than what they would normally find in the United States. At Renovo Health and Beauty, we pride ourselves on providing high-quality care at an affordable price. Our clinic is conveniently located just south of the US border, making it easily accessible for American patients.
What You Can Expect After Your Appointment for Botox in Tijuana
After receiving Botox in Tijuana at Renovo Health and Beauty, many patients report feeling more confident and satisfied with their appearance. Botox is designed to smooth out wrinkles and fine lines, which can help patients look more youthful and refreshed. This improvement in appearance often leads to a boost in self-esteem and confidence, as patients feel more comfortable and happy with their overall appearance.
It's important to note that the effects of Botox are not immediate. While some patients may see results within a few days, it can take up to two weeks for the full effects to be visible. Once the effects do take hold, however, they can last for several months, with many patients experiencing results for up to six months or more.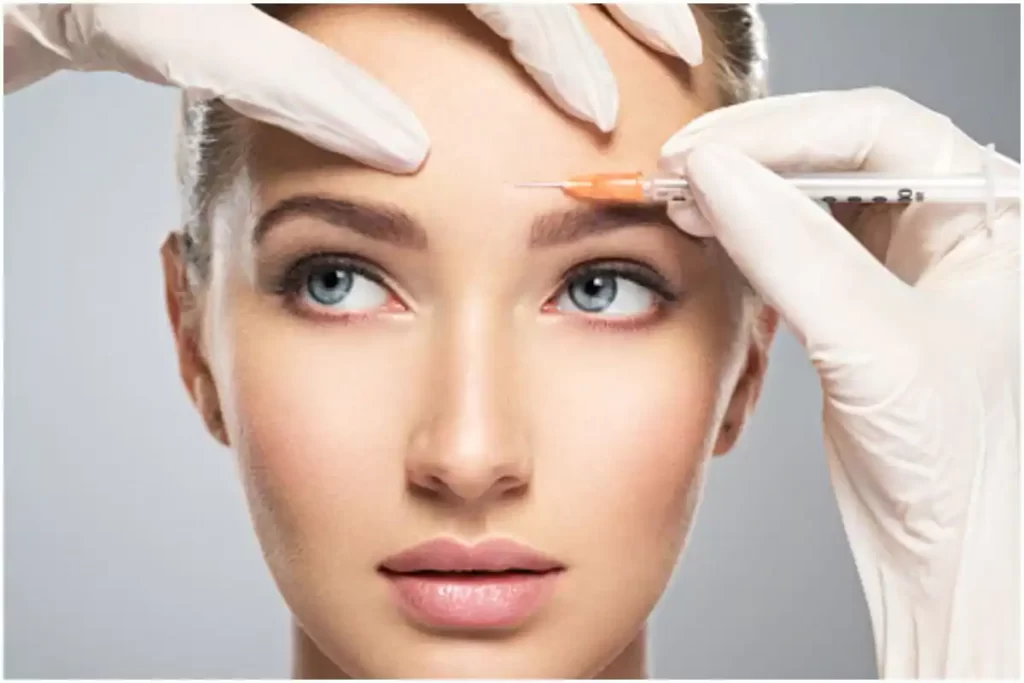 It's also worth mentioning that the experience of receiving Botox is generally comfortable and pain-free. While patients may feel a slight pinch or discomfort during the injection process, the treatment itself is relatively quick and non-invasive. After the procedure, patients can typically return to their normal activities right away, with little to no downtime required.
At Renovo Health and Beauty, we understand that every patient is unique, which is why we provide personalized care and attention to each individual. Our skilled practitioners will work with you to determine the best treatment plan for your individual needs and desired results. We believe in a holistic approach to aesthetics, which means taking into account your overall health and well-being when developing your treatment plan.
How Much Does Botox in Tijuana Cost?
If you're considering getting Botox treatment in Tijuana, one of the first questions on your mind might be, "What does Botox in Tijuana cost?" The answer to this question can vary depending on the patient's desired results, but typically, the cost is about half of what you would pay in the United States.
It's important to note that the exact cost will depend on several factors, such as the number of units required, the areas to be treated, and the extent of the wrinkles or fine lines. The cost can also vary based on the provider and the clinic you choose.
At Renovo Health and Beauty, we offer a variety of Botox treatments tailored to your specific needs. We believe in transparency and will provide you with a detailed estimate after a consultation where we can evaluate your specific needs.
In general, patients can expect to pay about half the cost of Botox compared to the United States, making it an attractive option for those looking for quality treatment at an affordable price. By choosing Renovo Health and Beauty, you can rest assured that you'll receive the same level of expertise and professionalism as you would at home, at a much lower cost.
Revitalize Your Look and Overall Health with Renovo Health and Beauty!
In addition to Botox, Renovo Health and Beauty offers a range of other aesthetic treatments, such as dermal fillers and chemical peels. Our experienced practitioners will consult with you to determine which treatments will be most effective for achieving your desired results. We believe that a holistic approach to aesthetics is essential, which is why we offer a range of services to help you look and feel your best.
If you're interested in learning more about Botox in Tijuana or any of our other aesthetic services, we invite you to contact us today. Our team of professionals is dedicated to helping you achieve your aesthetic goals in a safe and comfortable environment. Don't let wrinkles and fine lines make you feel self-conscious or unhappy with your appearance. Contact Renovo Health and Beauty today to start your journey to a more youthful, vibrant you.