The Low-Cost Option for Beautiful, Natural Results
Looking for a way to reduce the appearance of wrinkles, fine lines, and acne scars? If so, you may want to consider microneedling in Tijuana. This popular cosmetic procedure has become increasingly popular in recent years, thanks in part to its ability to deliver noticeable results with minimal downtime. Plus, it's relatively affordable when compared to other cosmetic procedures such as Botox injections or laser skin resurfacing. Renovo Health and Beauty offers this treatment to patients looking to bring out a more youthful, vibrant appearance.
If you're considering microneedling, there's a good chance you've already done your fair share of research on the subject. However, you may not be aware that Tijuana is quickly becoming a popular destination for this procedure. Thanks to the abundance of highly-skilled and experienced cosmetic surgeons in the area, Tijuana is fast becoming a go-to destination for those looking to get microneedling done. Renovo Health and Beauty is home to Dr. Jimenez and his team of experienced plastic surgeons and aestheticians – who combine talent and experience to help bring out the best in you.
Microneedling is a minimally invasive cosmetic procedure that involves using a device known as a derma roller to create tiny punctures in the skin. This triggers the skin's natural healing process, which leads to an increase in collagen and elastin production. As a result, the skin becomes firmer and smoother over time.
What Are the Risks Associated with Microneedling?
Microneedling is considered a safe procedure with minimal risks. The most common side effects are temporary redness, swelling, and bruising. These side effects usually resolve within a few days. Patients with clotting disorders should take extra precaution to make sure they're medicated properly before this procedure. The staff at Renovo Health and Beauty can provide more information about this.
Benefits of Getting Microneedling Done in Tijuana There are several reasons why Tijuana has become such a popular destination for microneedling. First and foremost, the cost of this procedure is significantly lower in Tijuana than it is in most other parts of the world. Additionally, there is no shortage of highly-skilled and experienced surgeons in Tijuana who can perform this procedure.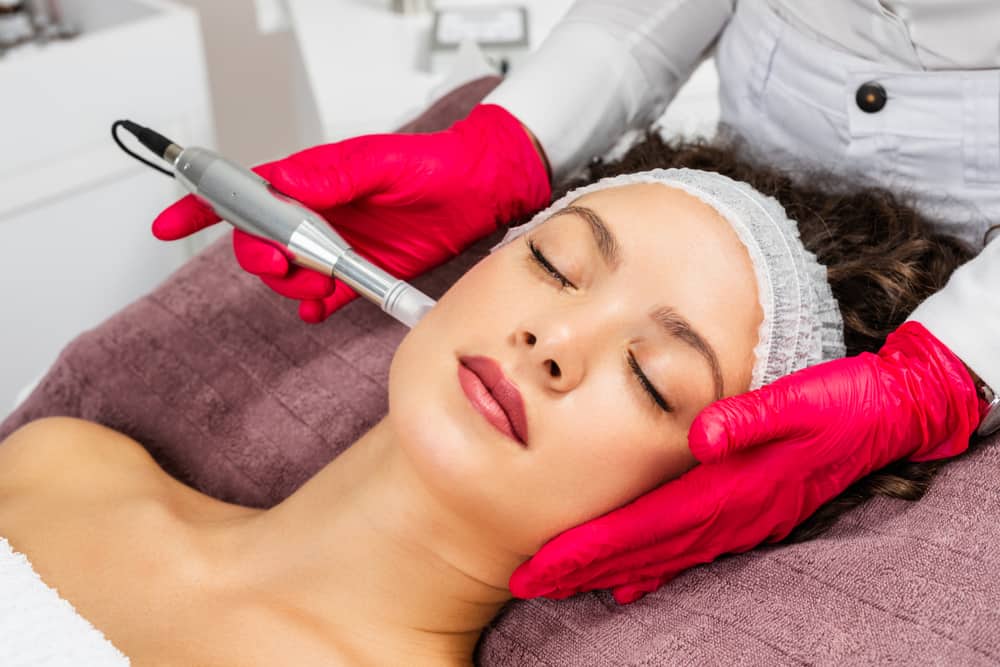 Another benefit of getting microneedling done in Tijuana is that you can combine it with other cosmetic procedures such as
Botox injections
or laser skin resurfacing. This can help you save even more money while still getting the results you desire.Microneedling Helps with the Following:
What is the Cost of Microneedling?
The cost of microneedling will vary depending on the number of sessions you need, as well as the size of the area being treated. Renovo Health and Beauty offers affordable package deals that can save you money in the long run. Additionally, we're able to offer pricing at a much more competitive rate than what you would pay in the United States. However, you can expect just as good or superior results by working with us. The pricing will vary based on your individual needs, which we can discuss via a free consultation – so don't hesitate to contact us.
Contact Renovo Health and Beauty Today to Start the Path Towards Younger, More Vibrant Skin
If you're interested in microneedling in Tijuana, look no further than Renovo Health and Beauty. Dr. Jimenez and his team of experienced surgeons will work with you to help you achieve the results you desire. We offer microneedling and a host of other aesthetic treatments all in one practice. Boasting over 25 years of clinical experience, our team is qualified to lead you through your journey to health and rejuvenation. Contact us today to schedule a consultation!