The feeling of looking in the mirror and loving what you see is priceless. While it's natural that we all slow down and show signs of aging as the years pass us by – there's a lot that can be done to enhance your look and mitigate or even reverse aging. Renovo Health and Beauty offers a variety of treatments aimed at enhacing and bringing out your natural beauty. To accomplish this, we offer lip injections in Tijuana among other services.
The Science Behind Why Full Lips are Attractive
Full lips have always been a universally attractive trait, signifying youth and vitality. In our youth, our lips naturally tend to appear more full and healthy. As we age, they start to dry out and shrink. Generally speaking, plump lips are an indicator of general health and wellness. Certain disease states also cause the lips to dry out, creating a thinner appearance.
Patients who are looking to enhance their look in a conservative manner can start with lip injections. Many individuals consider lip injections to achieve fuller, more youthful-looking lips, and Renovo Health and Beauty offers top-quality lip injection services that provide our clients with beautiful, natural-looking results. If you're considering lip injections in Tijuana, Renovo Health and Beauty is the perfect place for you.
How the Process Works When Receiving Lip Fillers at Renovo Health and Beauty
At Renovo Health and Beauty, our team of experienced professionals ensures that each patient receives personalized treatment that meets their individual needs. The lip injection service involves injecting a safe and effective dermal filler, such as hyaluronic acid, into the lips to create a plump and voluminous appearance. The dermal filler is carefully injected into the lips to achieve a natural-looking result.
The lip injection procedure is quick, minimally invasive, and requires little to no downtime. During the treatment, a topical numbing agent is applied to the lips to ensure minimal discomfort. The dermal filler is then injected into the lips using a tiny needle, with the entire process taking less than 30 minutes. Patients are advised to avoid strenuous activity for the first 24 hours following treatment to allow the filler to settle into the lips properly.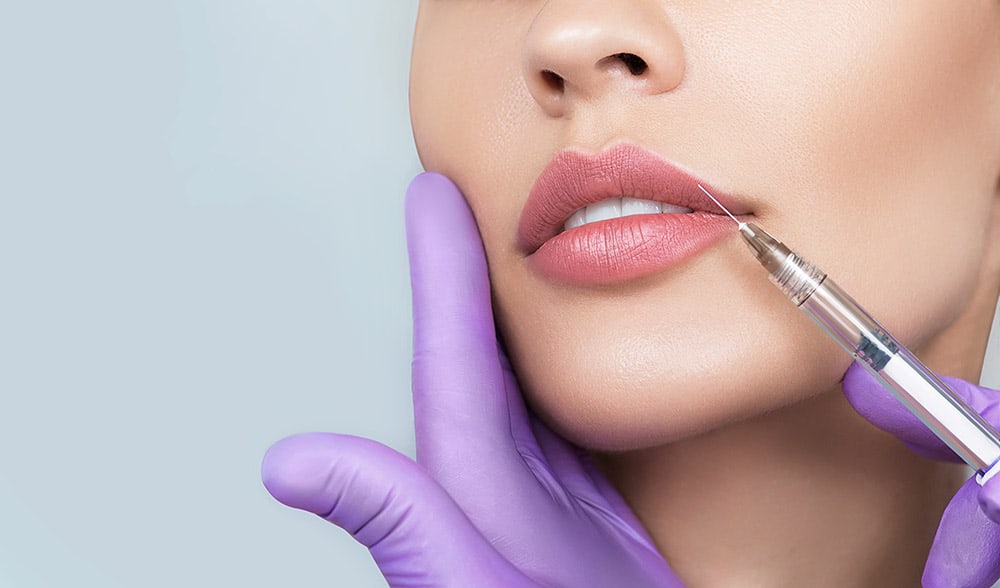 Renovo Health and Beauty: Your Destination for Affordable Lip Injections in Tijuana
One of the significant advantages of choosing Renovo Health and Beauty for lip injections is the cost savings compared to similar services offered in the United States. Located just south of the US border in Tijuana, Renovo Health and Beauty offers quality and sanitary treatments in a luxury medical spa at much lower prices. The cost of lip injections in Tijuana is significantly lower than that of the United States, making it an attractive option for many individuals seeking to enhance their appearance without breaking the bank.
In addition to the cost savings, Renovo Health and Beauty offers a variety of other services that complement our lip injectios. From facial rejuvenation treatments to body contouring, our team of experts can help our clients achieve the look they desire in a safe and comfortable environment.
If you're considering lip injections, it is essential to choose a provider with experience and a proven track record of success. Renovo Health and Beauty has a team of experienced professionals who specialize in lip injections and other cosmetic procedures. We offer expertise and attention to detail to ensure that each patient receives the highest quality care and personalized treatment plans.
Furthermore, the location of Renovo Health and Beauty in Tijuana, just south of the United States border, is an added advantage. Patients from the US can access affordable cosmetic treatments without having to travel too far. Renovo Health and Beauty's location provides the best of both worlds: quality care and affordable prices.
Let the Team at Renovo Enhance Your Natural Gifts
When it comes to aesthetics and rejuvenation – you don't have to break the bank! Lip fillers are an affordable, quick and easy way to enhance your look and redefine your appearance. Whether you're ready to schedule an appointment – or you just have some questions about lip injections, our team is happy to assist you. Contact Renovo Health and Beauty today to schedule a free consultation and learn more.