Neuropathy Treatments in Tijuana at Renovo Health and Beauty
End the Pain, and Begin Living Life to the Fullest
Neuropathy is a common condition that affects millions of people in the United States alone. It is a type of nerve damage that can cause pain, numbness, and tingling in the hands and feet. If left untreated, neuropathy can lead to other complications such as muscle weakness, difficulty walking, and even paralysis. Renovo Health and Beauty offers neuropathy treatments in Tijuana to those who are struggling with this potentially devastating condition.
The Connection Between Neuropathy and Diabetes
Neuropathy is commonly caused by diabetes. When there is too much sugar in the bloodstream, it can cause damage to your nerves and lead to neuropathy. Diabetes also increases your risk of developing other conditions such as heart disease and stroke. Hence, a well-rounded neuropathy treatment program will both address neuropathic pain and diabetes – which is most commonly the root cause of the issue.
Thankfully, there are treatments available for neuropathy that can help reduce symptoms and improve quality of life. Let's take a closer look at some of these treatments offered by Renovo Health and Beauty located in Tijuana, Mexico.
Stem Cell Therapy for Neuropathy
Stem cell therapy is one potential treatment option for those suffering from neuropathy. This therapy uses stem cells to replace damaged nerve cells which can help reduce symptoms such as pain, numbness, tingling, and more. At Renovo Health and Beauty, we offer stem cell therapy which involves harvesting stem cells from your own body or from donor tissue. The harvested stem cells are then injected into the affected area to help repair damaged nerves.
We combine this therapy with nutritional support and lifestyle modifications to potentially correct the damage that has been done by the condition, and to prevent further damage to the nerve endings.
Shockwave Therapy for Neuropathy
Another treatment option available at Renovo Health and Beauty is shockwave therapy for neuropathy. Shockwave therapy is emerging as a revolutionary new treatment option for nerve issues. A recent study determined that shockwave therapy promotes nerve regeneration and increases the girth of the myelin sheath, an organ that protects our nerves. This type of therapy uses sound waves to stimulate healing in the affected area by causing microtrauma in the tissue which helps promote new blood vessel growth to increase circulation and nutrient flow to the damaged nerves.
This increased circulation helps rejuvenate damaged nerve tissue which can help reduce symptoms associated with neuropathy. This form of treatment works well as an auxiliary to stem cell therapy as it helps speed up the recovery process.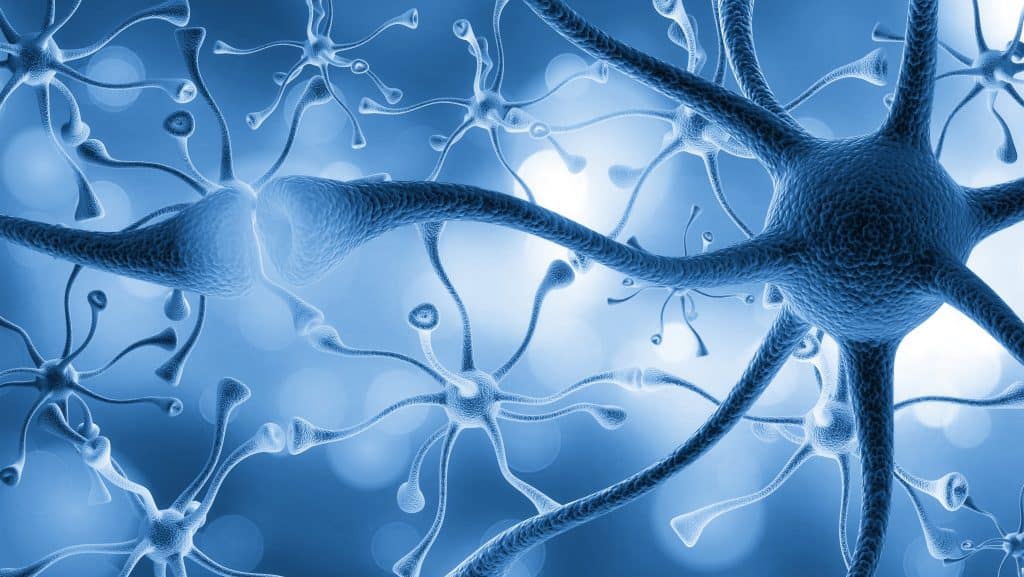 Nutrition & Weight Loss Program
In addition to various therapies offered by Renovo Health and Beauty, we also offer nutrition services designed specifically for those suffering from neuropathy. These programs focus on providing patients with proper nutrition through IV therapies as well as exercise plans tailored specifically to their needs in order to promote weight loss and improved overall health.
Our comprehensive approach helps patients by providing relief in the short-term, while establishing healthy lifestyle habits that set them up for success in the long-term. The team at Renovo Health and Beauty believes in addressing the root cause of your symptoms, as opposed to simply putting a bandaid over them.
Start Healing Today with Our Neuropathy Treatments in Tijuana!
Neuropathy is a complex condition that affects millions of people worldwide but there are treatments available that can help reduce its symptoms. From stem cell therapy to shockwave therapy to nutrition services focusing on proper nutrition through IV therapies, Renovo Health & Beauty offers a variety of treatments that are aimed at helping those suffering from this condition find relief from their symptoms. If you suffer from neuropathy or any other chronic condition, it may be worth considering visiting Renovo Health & Beauty in Tijuana Mexico for treatment options not available elsewhere!