PRP Hair Treatments Cost: What You Could Expect to Pay
If you're experiencing hair loss, you may have heard of PRP hair treatments as a potential solution. PRP, or platelet-rich plasma, is a non-surgical hair restoration treatment that involves injecting your own plasma into your scalp to encourage hair regrowth. Regenerative medicine provides an exciting new avenue to rejuvenate your hair follicles and restore a more youthful appearance – but it's understandable that finances are a concern. This article will shed some light on the topic of finances as we discuss what is the PRP hair treatment cost, and what can you expect to pay.
PRP Delivers Fresh Nutrients to the Hair Follicles
Platelet-rich plasma (PRP) therapy has been a go-to treatment for healing various injuries and medical conditions for many years. It is a therapy that involves the use of the patient's own blood, which is processed to concentrate the platelets.
When it comes to hair loss specifically, PRP therapy is believed to deliver fresh nutrients and growth factors to the hair follicles, encourage blood flow, and stimulate the growth of new hair. This means that PRP hair treatments could be an effective solution for those who suffer from hair thinning or hair loss.
In fact, a number of studies have been conducted that demonstrate the benefits of this therapy. For example, a study published in the Journal of Cutaneous and Aesthetic Surgery found that PRP injections significantly improved hair density and thickness in patients with androgenetic alopecia, which is a common form of hair loss. Another study, published in the International Journal of Women's Dermatology, showed that PRP treatments were effective in treating female pattern hair loss.
In addition to promoting hair growth, PRP therapy has other benefits. It is a non-surgical procedure and has few known side effects. It is also a relatively quick procedure that can be completed in under an hour, with no downtime required. Furthermore, PRP therapy is a safe treatment option since the platelets used are taken from the patient's own blood, reducing the risk of rejection or infection.
Factors That Affect the PRP Hair Treatment Cost
When considering PRP hair treatments, it's important to note that the PRP treatment for hair cost may vary depending on several factors. These factors include the amount of thinning on your scalp that has already occurred, your individual goals for your appearance, and your response to the treatments. In some cases, multiple treatments may be necessary to achieve the desired results.
Although the PRP hair loss treatment cost may seem daunting at first, it's worth noting that these treatments are typically more affordable than hair transplant surgery. Hair transplant surgery can cost thousands of dollars and may not be covered by insurance. In contrast, PRP hair treatments may be a more cost-effective option for individuals who are looking to improve the appearance of their hair without breaking the bank.
It's also important to consider the long-term benefits of PRP hair treatments. While the initial PRP hair treatment cost may be higher than other hair treatments, PRP has been shown to promote hair growth and improve hair thickness over time. This means that the investment in PRP treatments may pay off in the long run, as you may be able to avoid more expensive hair restoration procedures down the line.
The PRP Hair Treatment Cost in the United States
In the United States, getting PRP hair treatments can be an expensive affair. It is not uncommon to find clinics that charge thousands of dollars per treatment, making it difficult for many people to access this kind of treatment. However, the PRP hair treatment cost should not deter you from exploring other options that are more affordable but still offer the same quality of treatment.
Fortunately, there are several affordable options available, such as Renovo Health and Beauty in Tijuana, Mexico. By choosing this option, you can save a considerable amount of money and still receive top-quality treatment. In fact, you can expect to pay less than half of what you would pay in the United States for the same treatment. This makes it a great option for anyone who wants to undergo PRP hair treatments without breaking the bank.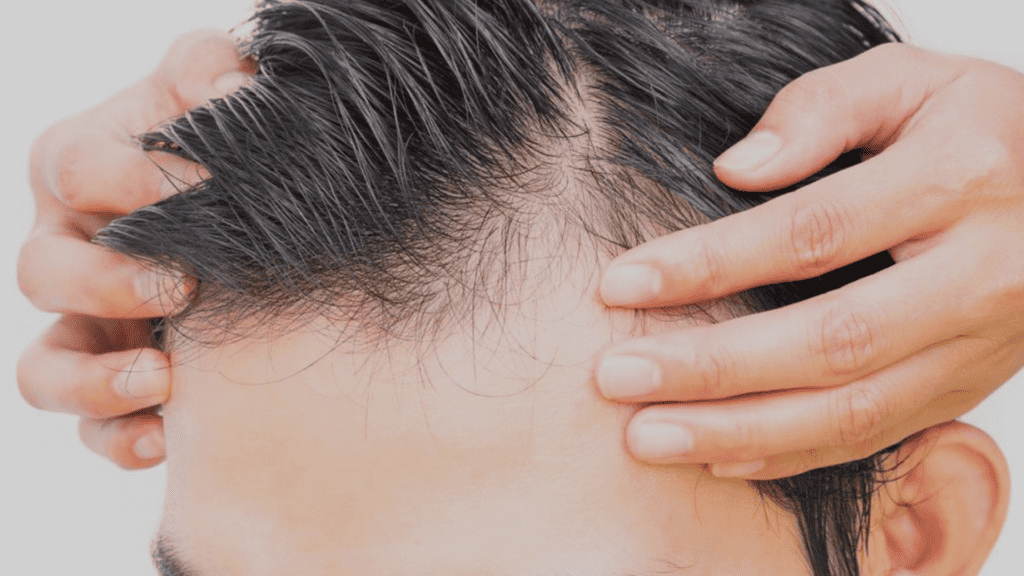 It is important to note that despite the lower PRP hair treatment cost, you can still expect to receive high-quality treatment at Renovo Health and Beauty. The clinic uses state-of-the-art equipment and employs highly skilled professionals who are dedicated to ensuring that you get the best possible results. Moreover, the clinic is located in a peaceful and serene environment that is conducive to healing and relaxation. This ensures that you not only get the best possible treatment but also enjoy a memorable and stress-free experience.
Save Thousands on Your PRP Hair Treatment Costs at Renovo Health and Beauty 
Renovo Health and Beauty is conveniently located just south of the US border in Tijuana. This vibrant city is known for its rich cultural heritage and stunning architecture, making it a popular destination for tourists from around the world. Located just 30 minutes from San Diego and about 20 minutes south of the US border, the clinic is easily accessible to patients living in the United States who are looking for quality care, but prefer not to pay the exorbitant costs they find in their home country.
At Renovo Health and Beauty, we believe that beauty starts from within. Our team of highly qualified professionals is dedicated to providing personalized care to each of our patients. We take the time to understand your unique needs and work with you to develop a customized treatment plan that will help you achieve your desired results. Our goal is to help you feel confident and beautiful, both inside and out.
Why Choose Renovo Health and Beauty For Your Hair Loss Treatments?
Call Renovo Health and Beauty to Get More Accurate Pricing
If you're interested in PRP hair treatments and want to learn more about the cost and what you could expect to pay, call Renovo Health and Beauty to discuss your situation. Their staff can evaluate your goals, estimate how many treatments you need, and quote you a price based on your needs. They can also provide you with information on travel arrangements and accommodations in Tijuana.
Don't let the cost of hair restoration treatment prevent you from achieving your desired look. Contact Renovo Health and Beauty today or click to call to learn more about how they can help you.