What's Next if Facet Joint Injections Don't Work for Back Pain?
There are few things in life that cause more discomfort than chronic back pain. It is estimated that approximately 84% of the US population suffers from some form of back pain. If you are also suffering from this consistent discomfort, your doctor may have recommended a facet joint injection to reduce your symptoms.
These injections may be able to reduce your pain for a while, but they definitely do not resolve the root cause of your pain. Facet joint injection side effects are also not very pleasent. If this steroid treatment does not get you the results you're looking for, you can always opt for stem cell therapy. Stem cell therapy is a minimally invasive technique that can help enhance the natural healing properties in your body, so you get longer-lasting back pain relief — without the side effects.
What is a Facet Joint Injection?
A facet joint injection involves injecting an anesthetic alongside cortisone directly into your joint. The purpose of the injection is to try and reduce the pain caused by an irritated and suppressed spine and also to provide diagnostic information.The procedure generally takes about half an hour but may take longer depending on the number of facet joints that need to be treated.
Facet Joint Injection Side Effects
Facet joint injections are a steroid treatment and they come with the potential of causing serious side effects.
The potential side effects of these injections include:
Naturally, you may not want to get these injections to avoid these potential side effects. The good news is, you have alternative options to get the pain relief you crave.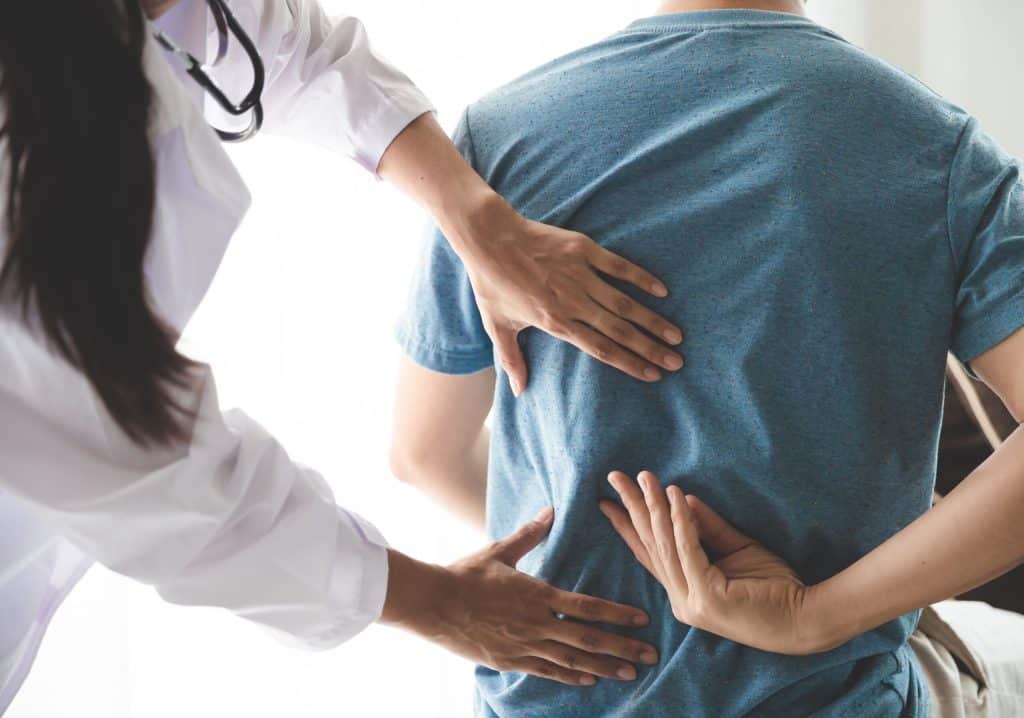 Alternatives to Facet Joint Injections
There are several alternative options you can choose from to reduce your chronic back pain. The main ones being exercise, physical therapy, weight loss, and stem cell therapy.
Let's take a brief look at these alternatives to facet joint injections:
Exercise and Physical Therapy
Research has shown that exercise and physical therapy can help you strengthen your back muscles as well as condition your spinal tissues and joints for daily activities. With the right exercises and physical therapy, you can decrease painful symptoms, improve your back function and increase your flexibility.
However, you should make sure to only carry out exercises issued by your medical practitioner so you don't accidentally make matters worse for yourself.
If you are unhealthily overweight then it is possible that this excess weight is causing your back pain. Cleaning up your diet and exercising regularly can help you shed those pounds and reduce the load on your spine so you enjoy a life free of pain once more. Renovo Health and Beauty offers comprehensive weight loss programs for all of our patients, given the importance of maintaining a healthy weight for conditions like back pain, and more.
Exercise, physical therapy, and weight loss are all viable options to help reduce your back pain. However, they do not necessarily repair the damage that has already been done to your spinal joints.
This is where stem cell therapy is different.
Stem cell therapy is a minimally invasive technique that uses the power of stem cells to enhance healing in your back so you get long-lasting pain relief. A meta-analysis published in Pain Physician revealed that stem cell therapy is effective in managing facet joint pain and lower back joint pain.
Another recent 2022 Case Report published in Current Stem Cell Research and Therapy revealed that the injection of stem cells into facet joints results in a significant improvement of lower back pain. This study also revealed that stem cell injections also have the capability of improving symptoms in other spinal regions with minimal risks and side effects.
If you're suffering from chronic back pain, stem cell therapy may be a viable option for you to get proper pain relief.
Get in Touch With Us and Start Your Stem Cell Therapy for Back Pain Today
If you are suffering from serious back pain, then you should get in touch with our medical professionals at Renovo Health and Beauty. We treat every patient with personalized care and offer stem cell therapy using the most up-to-date techniques and tools.
Contact us today to learn more about stem cell therapy and how it can help you get relief from your back pain.