Renovo Health and Beauty's Stem Cell Therapy for Knee Pain
Renovo Health and Beauty's Stem Cell Therapy for Knee Pain: Start Healing, Start Living
The Minimally Invasive, Drug-Free Approach to Healing
If you're one of the millions of people who suffer from knee pain, you may be wondering if stem cell therapy is the answer to your prayers. Renovo Health and Beauty offers stem cell therapy for knee pain, and it's been shown to be an incredibly effective treatment. Regenerative medicine has come a long way in recent years, and stem cell therapy is one of the most promising treatments available. If you're considering stem cell therapy for knee pain, continue reading to learn more about how we help our patients.
Why Do Our Patients Choose Stem Cell Therapy for Knees?
Stem cell therapy for knee pain is an incredibly popular treatment at Renovo Health and Beauty. Regenerative medicine is a rapidly growing field, and stem cell therapy is one of the most promising treatments available. Stem cells are the body's natural healing cells, and they have the ability to repair and regenerate damaged tissue. When stem cells are injected into the knee, they help to repair the damage that has been done.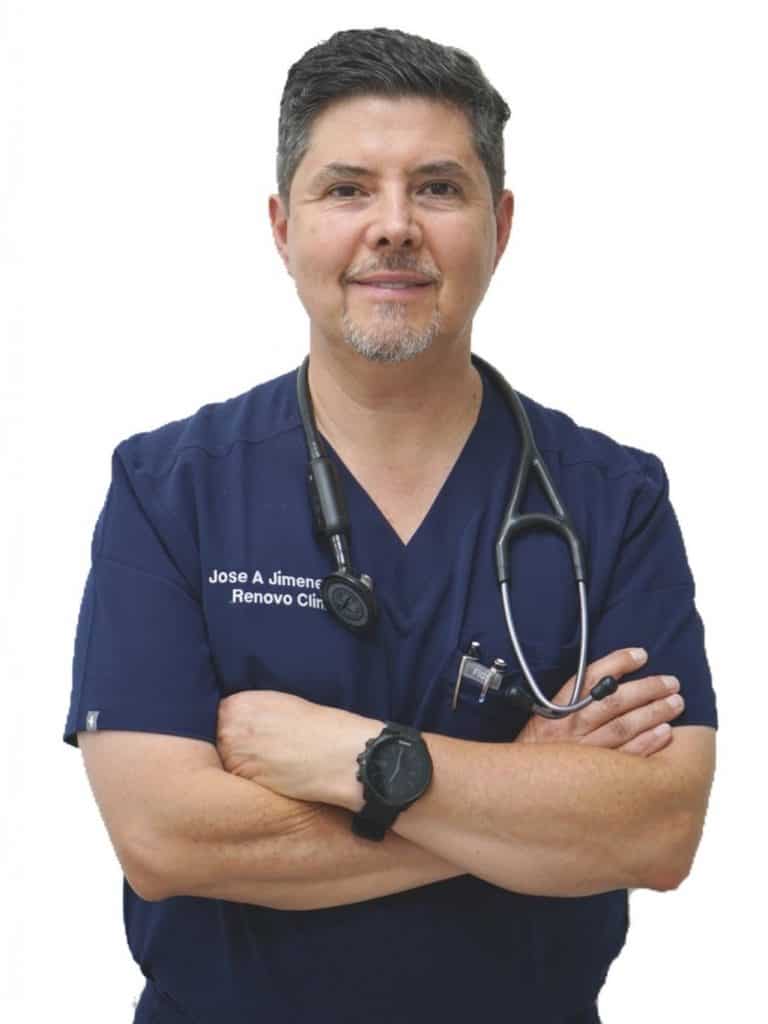 Renovo Health and Beauty Offers Knee Patients a More Affordable, More Effective Alternative
Knee injuries and degeneration of the joint typically affect our patients' lives by preventing them from engaging in activities that they love. Our board-certified physician and regenerative medicine specialist, Dr. Jimenez offers patients a superior alternative to invasive surgeries. Our patients resume their normal activities within weeks, not months. Additionally, our treatments are much more affordable than knee replacements and traditional procedures.
Hear and see our patients' experiences with our stem cell therapy treatments.
Choose Renovo Health and Beauty Today to Commence on Your Path to Healing
If you are ready to start your journey towards recovery, our stem cell therapy clinic would be happy to discuss treatment options with you. To learn more about stem cell therapy and how it might be able to help you, please call us today or schedule an appointment online. We look forward to helping you achieve optimum health and wellness!